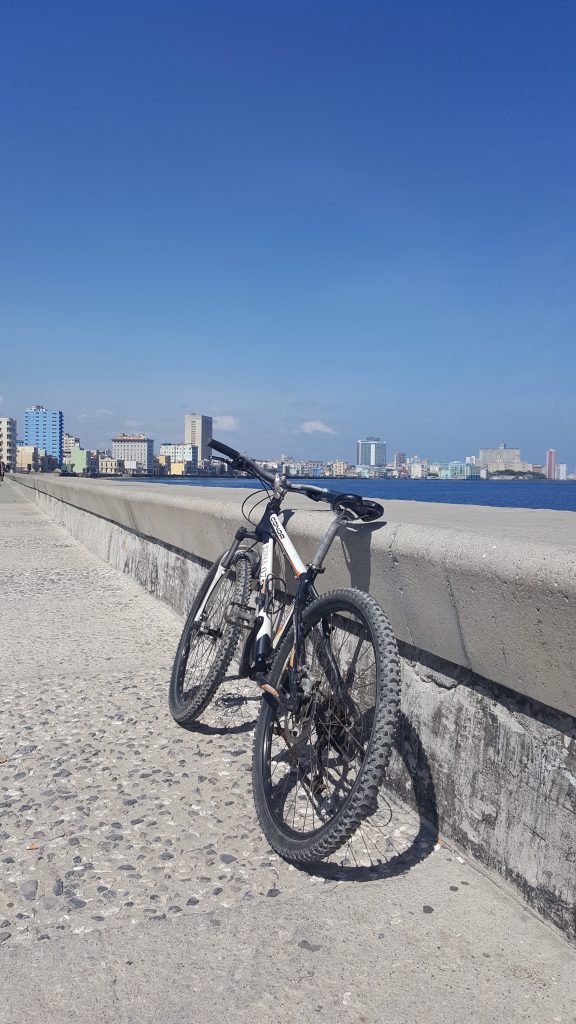 Keeping an eye on traffic and watching out for stray dogs we set off to explore the boulevards and back alleys in 30 degree heat. Three hours will allow enough time to charter an interesting course stopping at museums and squares whilst zig zagging through a city past spectacular facades exploring street art, Cathedrals and boulevards. Some streets are relatively smooth whilst others are not, to say the least. Keeping an eye on the traffic and watching out for stray dogs we set off.
It's 10am which given my lunch appointment was a perfect time to start, however this was also an excellent way to shed 10kgs in the 30 degree heat. In hindsight an earlier or later start may have been better. La Habana Vieja (Old Havana) is best explored on foot, so we are heading to the other side of the city, out along the Malecon though central Havana returning via Revolution Plaza.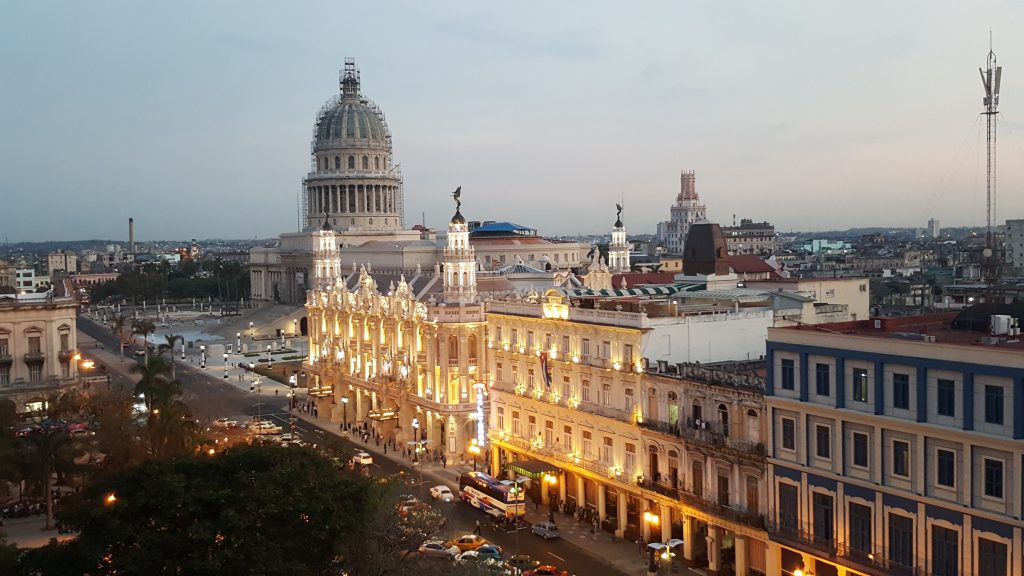 The Capitolio Nacional who's dome stands covered in scaffolding, evidence of Havana's ongoing transformation, is the perfect starting point. A landmark easily recognisable and a focus point of the city. Adjacent to the recently renovated Gran Teatro de La Habana both smack bang in the middle of the city.
In less than five minutes we arrive at the Museo de la Revolution. It too undergoing beautification. Ensuring bikes are tied and locked we head in to meet Fidel and Che Guevara.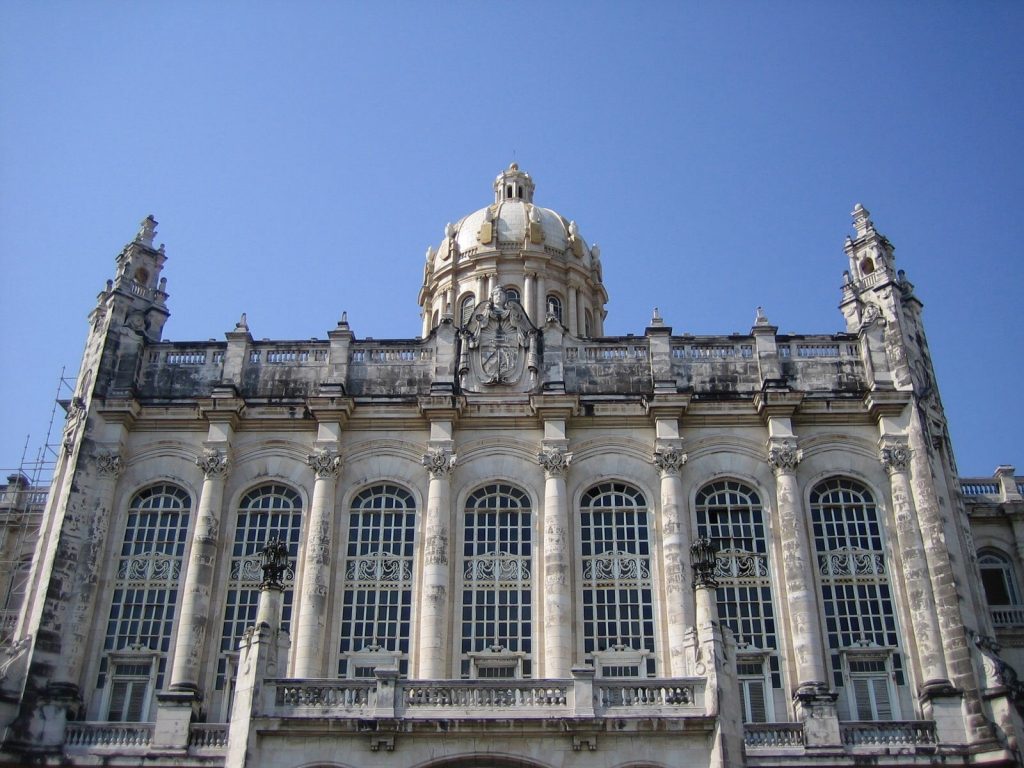 Set in the former Presidential Palace it's a fairly small place where history jumps off the walls and stories of betrayal, assassination and revolution unfold as you wander the halls. A huge Cuban flag billows in the breeze hanging over the courtyard. Allowing half an hour to take it all in is ample time unless a guide is available, with exhibits explained in Spanish and sometimes English. Unfortunately there is no guide available today.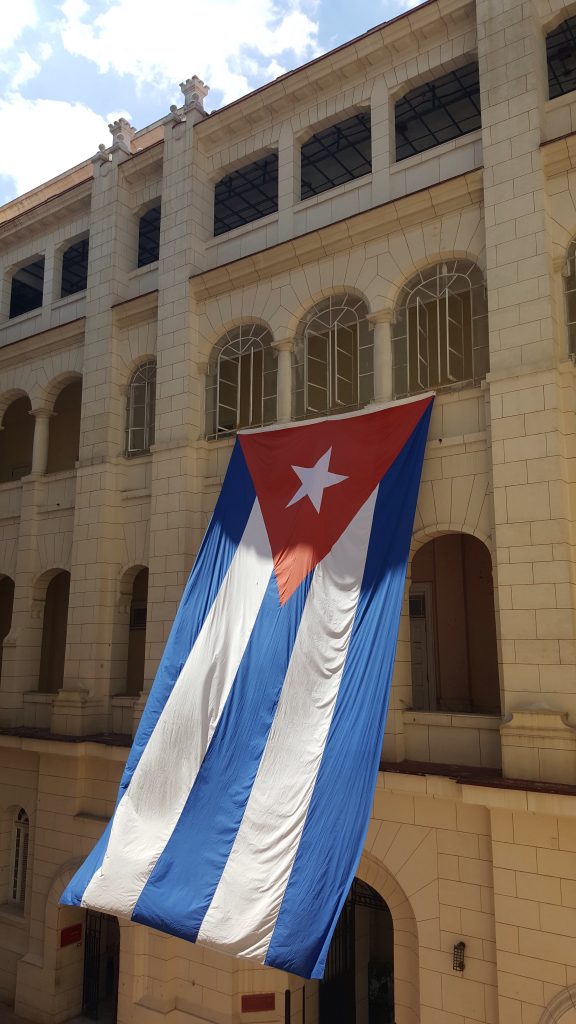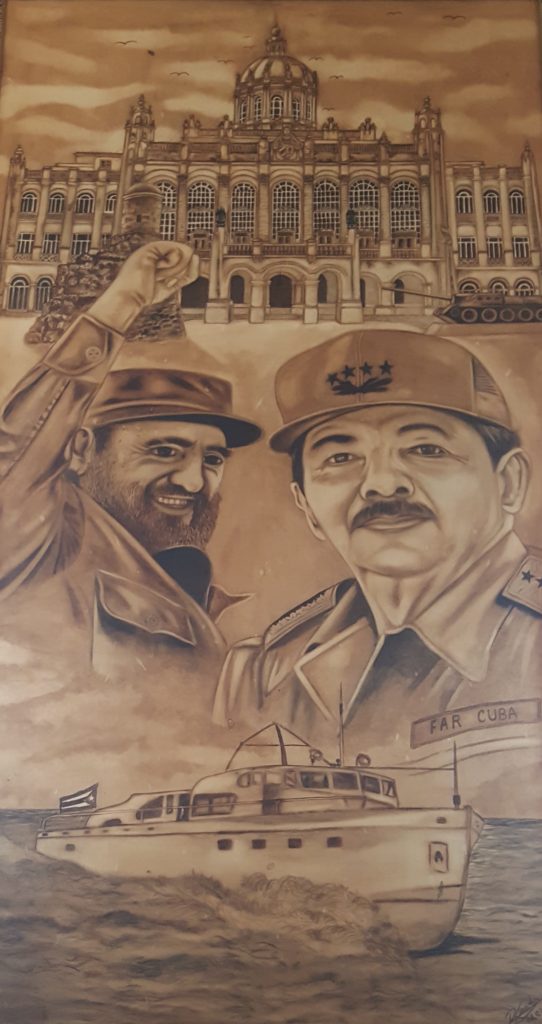 We cut through streets passing blue umbrellas set up around tables and chairs adjacent to a church where three streets converge. We'll return for lunch another day.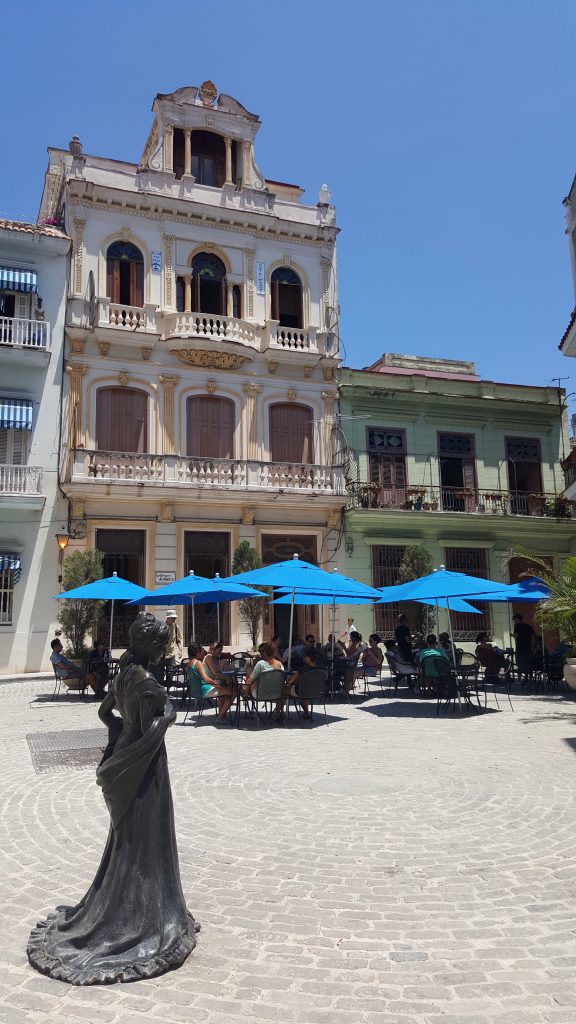 Heading north along Paseo de Marti we hit the Malecon and take a left heading along the oceanfront. Looking back on a perfect view of the old fort protecting Havana harbour.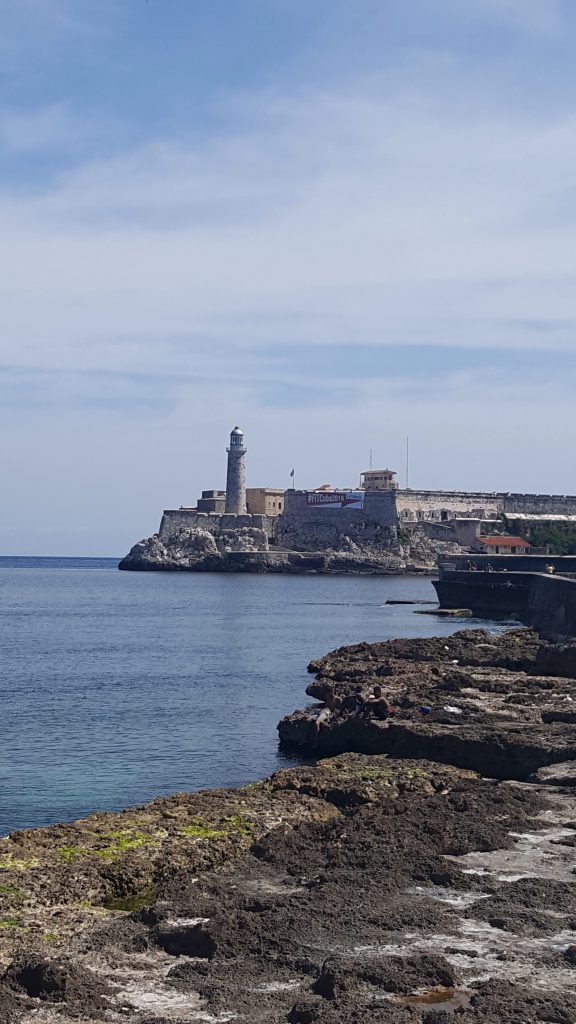 During the day fishermen are scattered along the ocean walls casting their lines and trying their luck. At night the Malecon transforms into a hive of activity. The perfect place to take in the sunset and people watch with a cold cerveza in hand.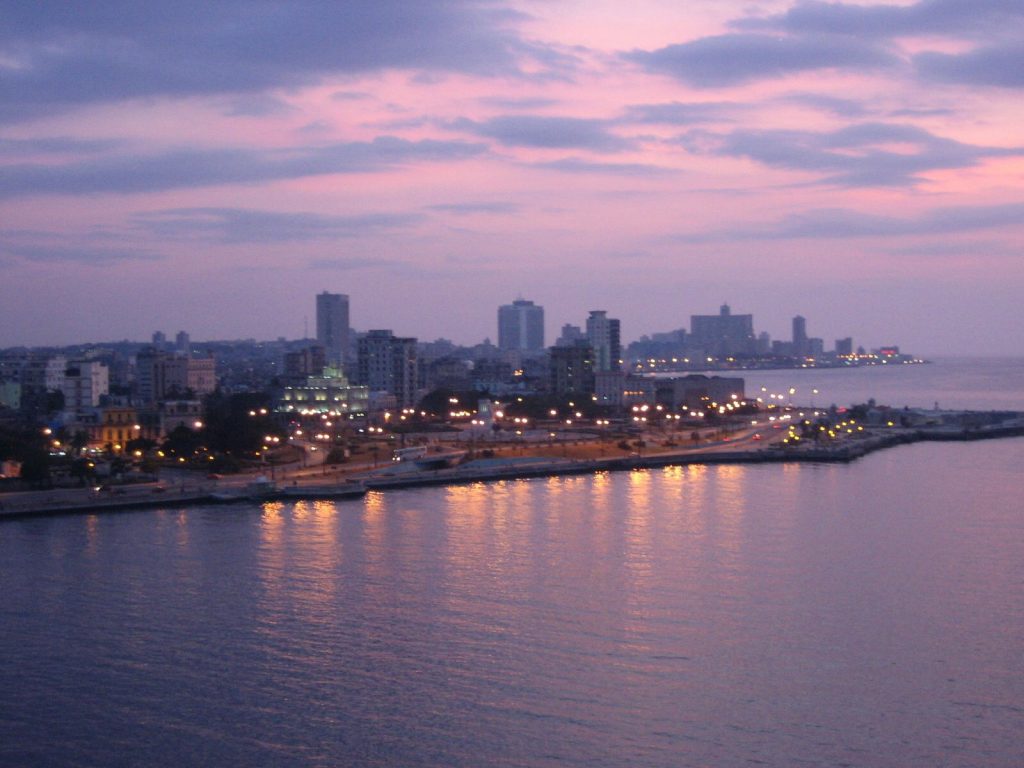 Art galleries are littered throughout the city, holes in the walls where local artists display their talent with pride. Churches with their stained glass glisten in the sunlight and fruit markets on the footpaths offer refreshing orange drink at around CUC1 (USD1) for 2 huge bottles. We take the time to stop and refresh.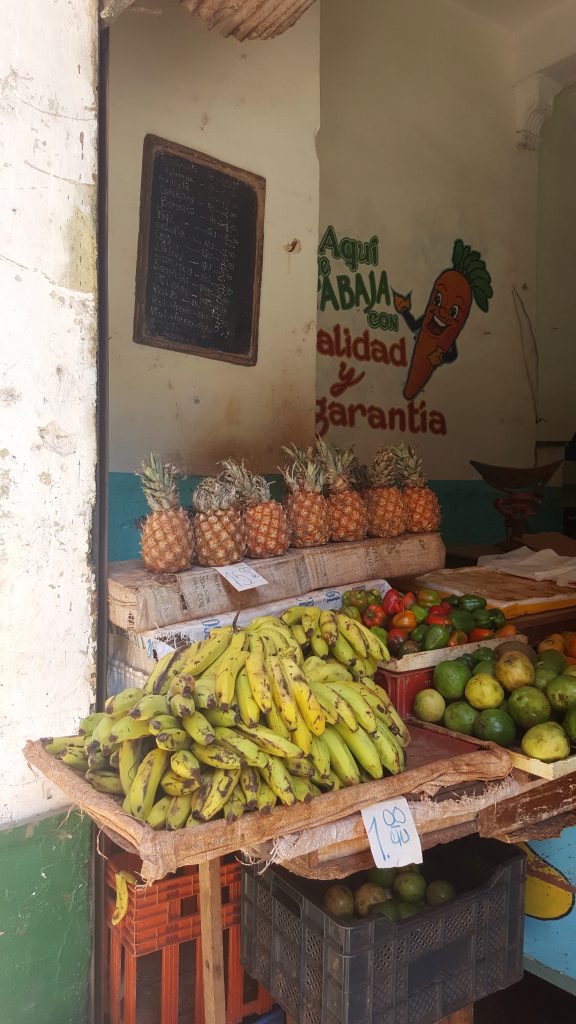 We weave in and out of streets running parallel to Avenida 23 heading in the direction of Plaza de la Revolucion. Havanas beautiful buildings are in a state of decay and whilst some are privileged to be under renovation and restoration others provide canvas for street art, adding colour and character.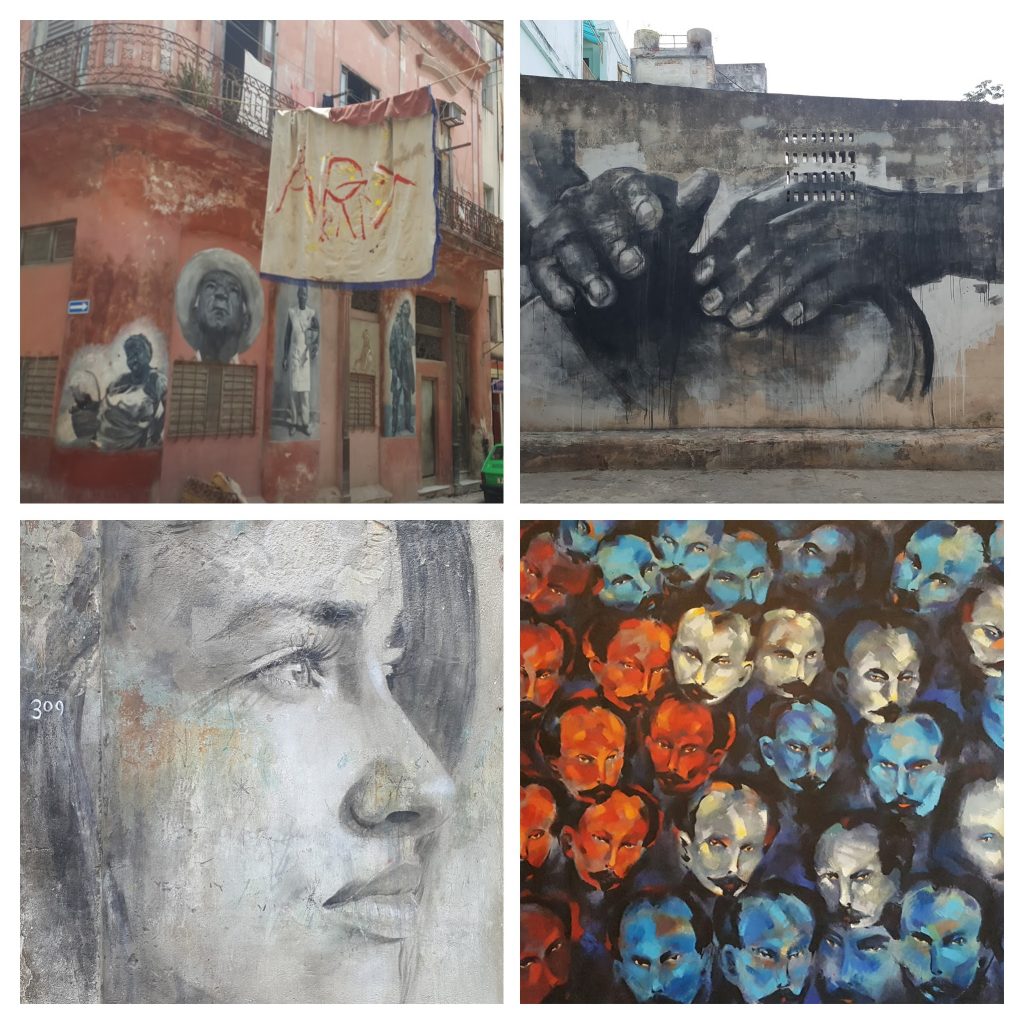 Heading onto Avenida Paseo, towering 109 metres into the blue sky, the memorial to Jose Marti greets us. Pieced together by huge slabs of Cuban grey marble standing tall in defiance to those who resisted his pressure for Cuban independence.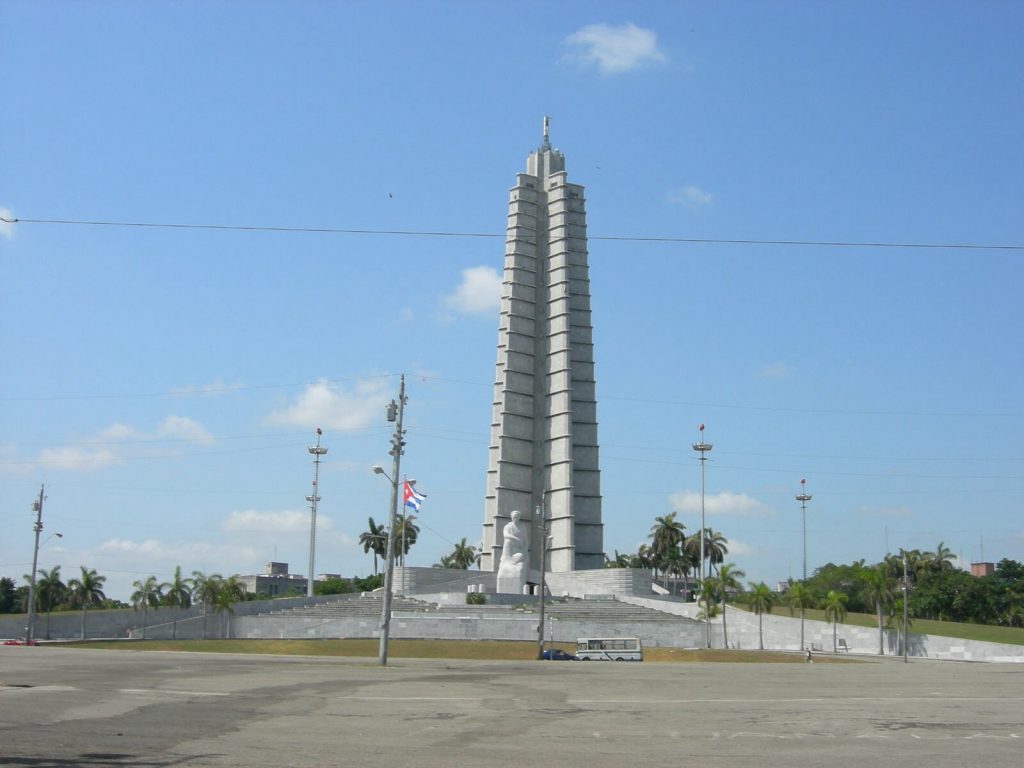 Che Guevara looks on from the facade of the Ministry of Interior.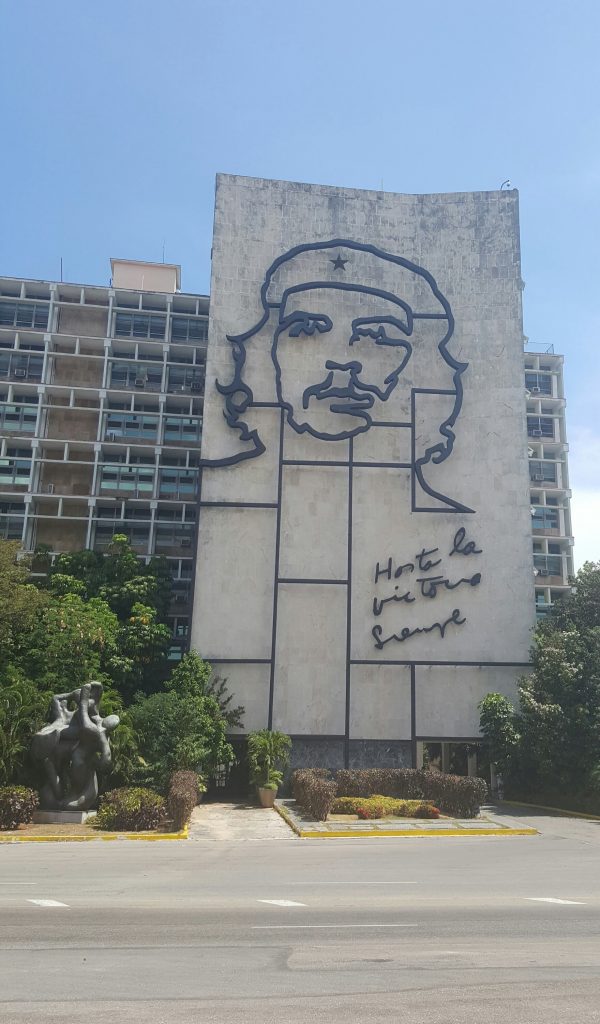 Skirting Arroyo Street we head down towards the water's edge encircling La Coubre Train Station to visit Almacenes San Jose Artisan's Market along Avenue del Puerto. Here every conceivable souvenir can be purchased. Although as we navigate the city we have more fun negotiating with vendors set up in doorways and on staircases along the city's streets.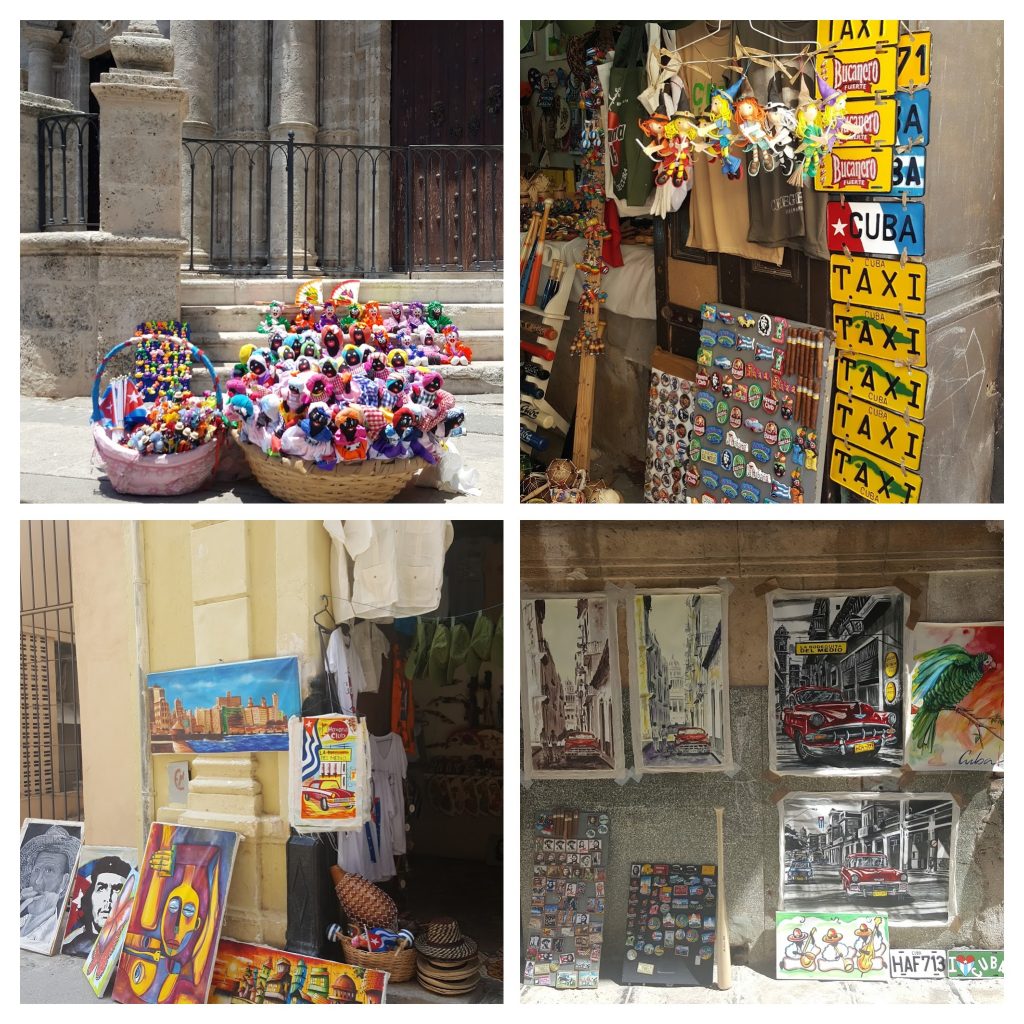 We cut back through old Havana completing a full circle, noting cafes that have opened up to greet the midday lunch crowd, so that we may return later to enjoy their hospitality.
Some friends used a local guide and while this was a great way to circumnavigate the city, with limited English and knowledge, although presented with enthusiasm, it left them yearning for a little more, disappointed as they sped around with little time for photos ops or refreshment. With a good map and guide book and a little research a leisurely ride will be a far more enjoyable way too check out the sights that interest you and allow for impromptu visits and pit stops.
Rent a bike CUC15 for 24 hours hire / guided tour CUC25 per person